Casa Nissan is delighted to announce the offering of Rocky Ridge Trucks lift kits, modifications, customizations, lifting parts, sales, installations and services for off-road capable Nissan vehicles such as the Armada, Frontier, Titian and Titan XD. Given the popularity of lifted trucks and the large truck fan base in El Paso, Las Cruces, Alamogordo and all of West Texas, Casa Nissan is excited to offer these truck modification solutions. Casa Nissan can also offer a complete Rocky Ridge Truck.
Truck lifting modifications and customizations are done both to increase the vehicle off-road capability as well as a lifestyle individual vehicle expression. Truck lifting and truck customization offers Casa Nissan customers a unique way to customize their trucks to their personal preferences and individual taste while allowing their Nissan trucks and SUV to achieve higher off-road capability and performance. The lifting modifications would result in an aggressive stance, look and feel, yet be totally comfortable on the highway, local driving, dirt road trails, mud pits or mountain passes. The modifications and increased capabilities done by Rock Ridge products would not compromise the factory Nissan quality, reliability, and safety.
Casa Nissan is on the quest to be the #1 full service Nissan dealership in America. We want to be the one-stop-shop for new Nissan, used Nissan, service, parts, accessories and vehicle customizations. Adding Rocky Ridge Trucks lifting takes us one step further.
Features And Packages
Rocky Ridge has up to ten different vehicle lifting and customization packages for Nissan Trucks and SUVs. A-la-carte is also available for clients who just wanted a simple custom tire/wheel package, fender flares, and LED lighting kits. However, they are unlimited custom options available, so feel free to contact Casa Nissan about your dream truck.
There are three main lifting packages available for each of the Nissan model from Rocky Ridge; Stealth, Altitude, and K2. This most popular and the top of the line package is the Nissan Titan XD K2. Here is a brief list of features for the Nissan Titan XD K2. Please contact us for a complete product description.
6-INCH ROCKY RIDGE SUSPENSION LIFT KIT

E-Coated Front Strut Tower Extension
E-Coated Front and Rear Crossmembers
Compression Struts
Rocky Ridge 2.0 Nitrogen-Charged Rear Shocks
Brake-Line Relocation Bracket

CUSTOM WHEELS & TIRES

20-Inch Black Off-Road Wheels (Exchange)
35-Inch Mickey Thompson ATZP3 All-Terrain Tires (Exchange)
Four Wheel Alignment
Complete Hypertech Calibration
Road Force Balancing
EXTERIOR FEATURES

Body-Colored Pocket-Style Fender Flares
Black Step Bars
Black Exhaust Tip
Spray-in Bedliner
Flowmaster Performance Exhaust

INTERIOR UPGRADES
ROCKY RIDGE SIGNATURE BADGING

K2 Front Door Emblems
K2 Tailgate Emblem
Rocky Ridge Windshield Banner

PREMIUM OPTIONS & UPGRADES

Diesel Exhaust Tip
Custom Fade Paint
Power Side Steps
Coated Bumpers and Grille

WARRANTY & MAINTENANCE

5-Year/100,000-Mile Warranty
Why Choose Rocky Ridge Trucks?
Rocky Ridge Trucks is a trusted brand and have been customizing vehicles since the mid-80's. They originally started specializing GM conversion vans then transformed into a full-line of SVM (Special Vehicle Manufacturer) lifting and modifying 4×4 trucks, SUVs, and other vehicles. Rocky Ridge is now America's premier uplifter of custom off-road trucks and SUVs, essentially the best in the industry. Rocky Ridge Trucks' clients include; the who's who in Sports, TV, Movies, Music, Entrepreneurs and even Motorsports racers. Rocky Ridge Trucks manufactures 100's of custom lifted trucks every year. Each vehicle maintains the same quality standard as Nissan Motors that made the vehicle. Rocky Ridge Trucks oversees every part of the manufacturing process and none are outsourced. The entire uplifting process is done in-house at the 26 acre campus in Franklin Springs, GA. Yes, Made In America!. From start to the final completion of the uplifting, each vehicle would have gone through 7 different stages of quality control. Rocky Ridge Trucks operates on the principles of quality, innovation, and trust. That's how they've became a top manufacturer of lifted off-road and performance trucks and SUVs in the United States.
Choosing the right partners have always been a key to Casa Nissan's success since 1984. This is true even back in 1969 when Mr. Wally Lowenfield founded the Casa Auto Group. After much searching, we believe partnering with Rocky Ridge Trucks will meet the quality in sales, service and aftersales supports we come to expect from our suppliers. We are completely confident in this partnership. Rocky Ridge Truck lifting will deliver the products and services at the high standard Casa Nissan shoppers come to know and expect.
---
THE TITAN XD K2: A CLOSER LOOK
Get more details below on how Rocky Ridge makes the Nissan Titan XD K2 one of the most capable and fearless lifted trucks in our stable.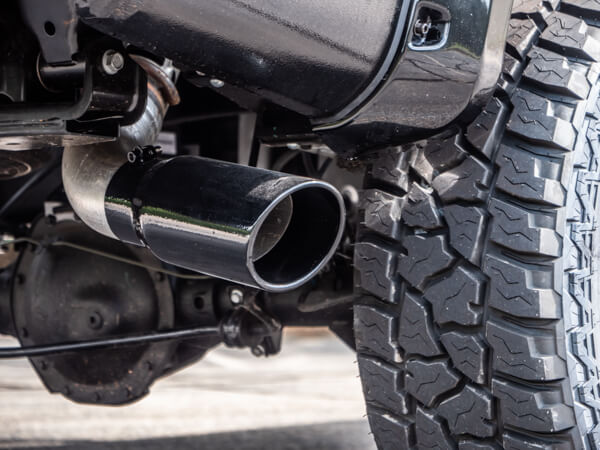 EXTERIOR UPGRADES
Stylish, Unstoppable Performance
The Nissan Titan XD K2 from Rocky Ridge is built to get down and dirty and look great doing it. Black off-road wheels aren't afraid of a little mud—they're designed to handle anything you throw at them. Take this truck through dirt, grass, rocks, and more with complete confidence. Black ceramic exhaust tips add to this truck's bold, aggressive look, and our signature Rocky Ridge and K2 badging lets everyone know this is no ordinary lifted truck.
INTERIOR FEATURES
Standing Proud & Tall in Comfort
The K2 is more than a fierce exterior—we put together a comfortable, deluxe interior to keep you riding high no matter where the road or trail leads. Plus, you can upgrade to custom matte carbon fiber interior to give your passengers an amazing experience. Climb inside the Titan XD K2 from Rocky Ridge, and you may never want to get out.